News pics online / neue Bilder online!
by blog on 06.07.2006, 02:35
Hi all!
Just put new pics online!
Check out
http://pics.fword.de/blogpush06072006/
where you'll find some of the pics I've taken during recent weeks - mostly with my Nokia 3650 phone.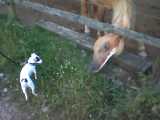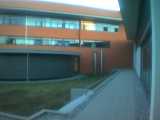 Hi alle zusammen!
Oder der o.g. URL kommt ihr zu meiner neuesten Fotoserie online. Ich habe dort die Fotos der letzten Wochen abgelegt. Die Qualitaet ist etwas mies, aber dem guten alten Nokia 3650 wollen wir's verdenken.