Summer/Sommer 2007 in Dublin
by schubi on 19.06.2007, 20:50
... well well - you'd guess, its raining. After a few good days not so long ago, where we were actually hitting temperatures around 25 degrees and when there was even such a thing as the room being too warm at night to sleep comfortably, the weather's back to normal.
Let's not complain too much though, you never know, could well be, we'll get another sunny day or two in September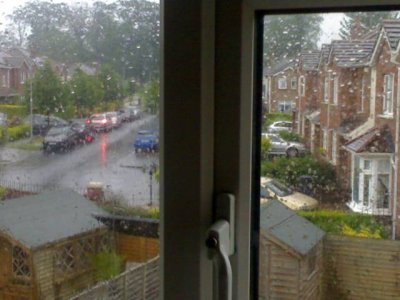 Nuja ... Ihr koennt's Euch denken - Regen. Nachdem wir vor kurzem ein paar schoene Tage hatten, an denen die Temperaturen sogar um die 25 Grad erreicht hatten, und als es sogar so etwas wie 'zu warme Zimmer am Abend' gab, ist nun alles wieder wie gehabt.
Na ich will mich nicht zu viel beschweren - wer weiss, es koennte ja noch einen oder zwei schoene Tage im September geben